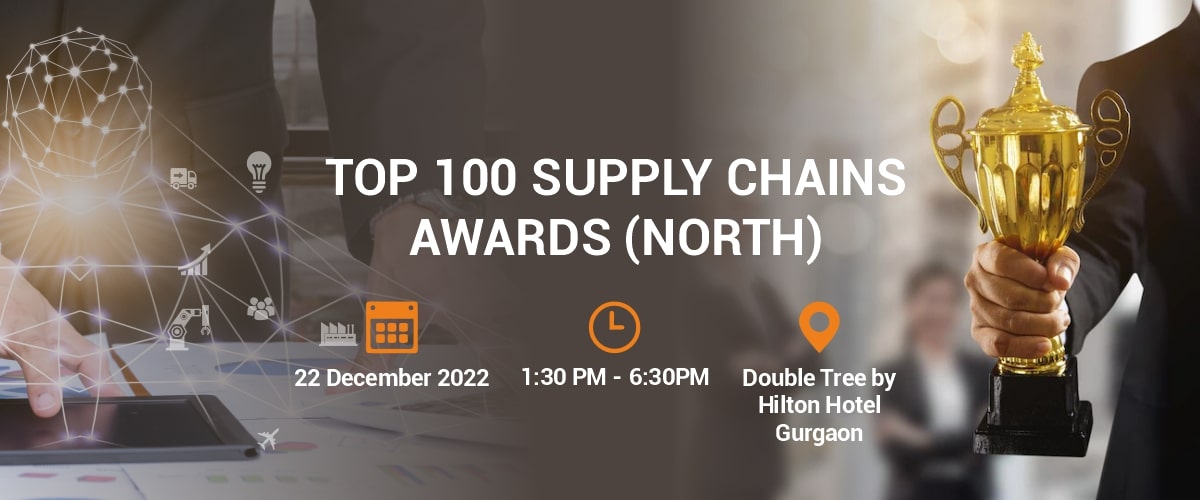 Future of Smart Supply Chains
In a constantly evolving business landscape, Supply Chains face disruption, geo-political changes and growing challenges on cost, availability, customer service, trade compliances and more. So it is pertinent to innovate the Supply Chain for better predictability, efficiency and consistency.
"Top 100 Supply Chains Awards (North)" will be presented by Alden Global Value Advisors on 22nd Dec'22 at "The DoubleTree by Hilton Hotel, Gurgaon". It is the most prestigious "Professional's Choice Award" for any Indian or Multinational Supply Chain.
Use the link below to vote for the Supply Chains and make the best Supply Chains win! Also share with your company's employees, suppliers, customers, stakeholders, etc and urge them to vote.
Apply for individual or company